Dermatologist in Keller, Texas
Keller Dermatology, P.A. - Where Quality Patient Care and an Experienced, Compassionate Doctor Meet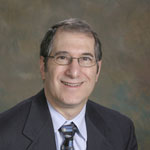 Dr. Cohen and his staff at Keller Dermatology, P.A. are dedicated to providing compassionate care, education about skin conditions, and strive to find effective treatments. We personalize each patient's care and encourage our patients to be knowledgeable in their skin conditions.
Dr. Cohen specializes in and treats diseases of the skin, hair, and nails. He provides treatment for both common and complicated skin disorders in patients of all ages. He has extensive experience with diagnosing and treating autoimmune skin disorders and treating patients with transplants, who are at higher risk for skin cancers. His experience includes acne, lupus erythematosus, connective tissue diseases, contact dermatitis, eczema, psoriasis, skin cancer detection and treatment, surgical dermatology, and some cosmetic dermatology.
Jack B. Cohen, D.O. is board certified by the American Osteopathic Board of Dermatology and has practiced as a dermatologist in the Dallas/Fort Worth area for over 30 years. He taught and practiced full-time as an Associate Professor of Dermatology at the University of Texas Southwestern Medical Center from 1998 to 2010. Dr. Cohen continues part time as a Clinical Professor at the University of Texas Southwestern Medical Center teaching the residents at Parkland Memorial Hospital.
Now Accepting New Patients Call For an Appointment Today (817) 753-6633